FOUNDING MEMBERS
Stato Italiano/Ministero dei Beni Culturali
Comune di Genova
Regione Liguria
Iren SpA

SPONSORS
Iren SpA
Intesa Sanpaolo
Esselunga
Banca Passadore




OUR PATRONS – ART BONUS IN SUPPORT OF OPERA CARLO FELICE GENOVA
YEAR 2023
Iren SpA
Iren Mercato
Banca Passadore & C. S.p.A.


OUR PARTNERS
Università degli Studi di Genova
Conservatorio Niccolò Paganini di Genova
Accademia Ligustica di Belle Arti di Genova
USR Liguria
Premio Paganini
Arcidiocesi di Genova
GOG–Giovine Orchestra Genovese

Royal Opera House Muscat

MEDIA PARTNERS
Rai Cultura
Rai 5
Rai Radio 3

TECHNICAL PARTNERS
AMTGenova
Amiu
Aster
Trenitalia

OPERA CARLO FELICE GENOVA THANKS
Associazione Liguri nel Mondo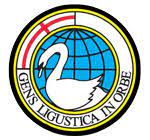 Support the Theatre: become a PATRON.
You can support Opera Carlo Felice with the ART BONUS.

The Art bonus recognizes a tax credit equal to 65% of the amount donated to whoever donates in support of the Italian public cultural heritage.
To support Opera Carlo Felice through the Art Bonus, all it takes is a payment or bank transfer to IBAN IT63L0623001495000030976139with the following reason: "Support for the artistic activity of Fondazione Teatro Carlo Felice".
We will update the institutional website of the Art Bonus with the data of the donor, who can then download the receipt to be attached to the next tax return, deducting 65% of the amount paid.
Example
– a company can provide € 7,692.00 for every million of revenue, deducting € 5,000.00..
– a natural person can pay € 2,307.00 for every € 10,000.00 of taxable income, deducting € 1,500.00
Simonetta Cenci – Augusta Carrara Corrado – Caterina Fasolini Di Martino – Giuseppe Isoleri – Elena Moshina Jivotenko – Joseph Ernest Orzano – Il Salotto della Musica "Flaviano Labò."
AN ARMCHAIR IN THE THEATRE
Associazione Teatro Carlo Felice – Banca Carige – Banca Passadore – Console Americano – Mariella Carrossino – Caterina Ciampa Pallavicini – Roberta Pinotti – Maria Luisa Vaccari.